James and Elizabeth Ann Hapgood
James Hapgood's first marriage was to Elizabeth Ann Norton in 1886, when he was 23 and Elizabeth was 25. They had seven children as shown in the family tree below.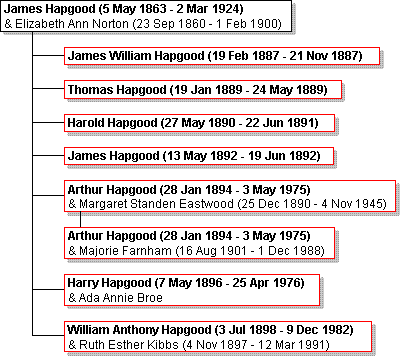 The first four died in infancy while the other three survived to a ripe old age (only one failed to reach the age of 80 and then only missed by 12 days).
Images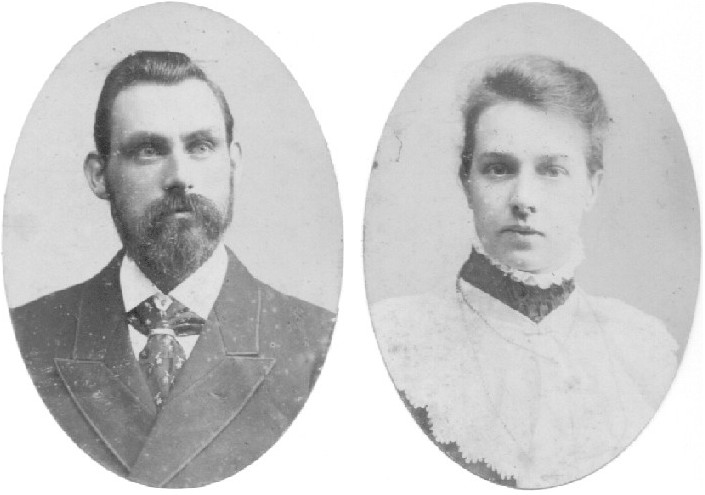 These two images are taken from a pair of photographs framed together. The man is clearly James (e.g. compare with his other well-verified bearded image from 1892) and the woman is clearly a younger version of Elizabeth Ann as seen below with her children. The formality of these images suggest that they were taken around the time of their wedding.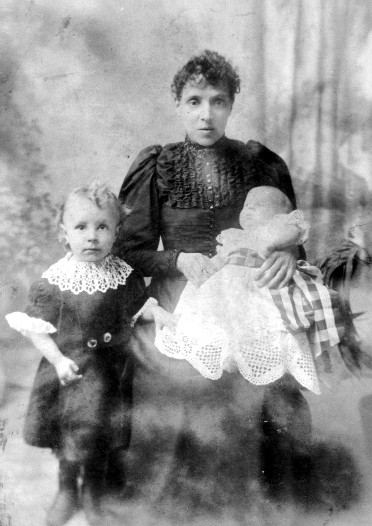 This image shows Elizabeth Ann with Arthur, her eldest son to survive infancy, and a baby who is presumably Harry the next son to be born. Note that Arthur was the present author's grandfather and is recognisable as such.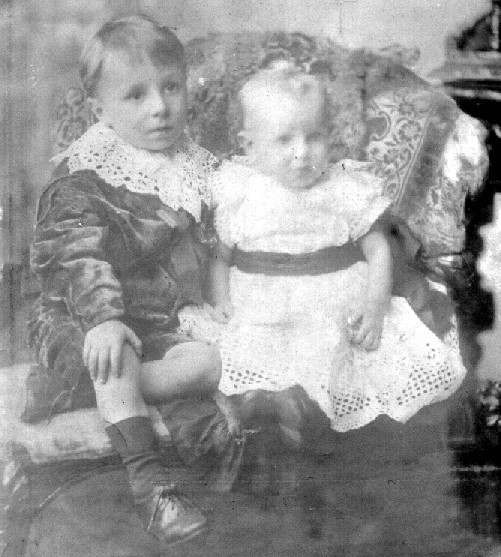 This image shows Arthur and Harry Hapgood.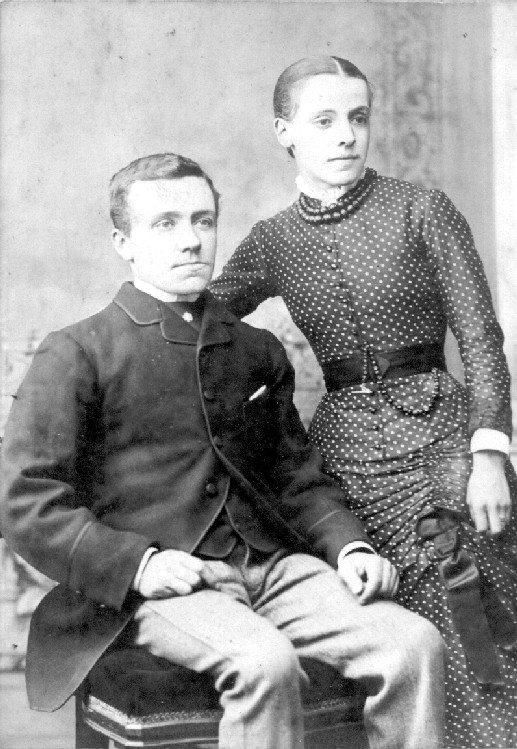 This is an intriquing image. The man is clearly James as a young and beardless man but who is the woman. Is this an earlier picture of James and Elizabeth Ann well before their wedding - perhaps at the time of their engagement? The woman's face has some similarity to Elizabeth Ann but the hair style is very different. Or could this be an earlier picture of James with his mother, Mary Ellen? The woman's hair style is similar to that of Mary Ellen in the picture of her with James as a baby, e.g. they both have a centre parting. One copy of this picture was annotated on the back (a) in ink "Jimmy, To my mount 1/- not bk" and (b) in pencil and very large "M????, Hopgood". The first item suggests the photograph cost 1 shilling, while the latter may indicate it was ordered by Mary Ellen.
---
Last updated 09 June 2005