James and Martha Hapgood
James Hapgood's second marriage was to Martha Tyzack in 1900, when he was 37 and Elizabeth was 29. They had four children as shown in the family tree below.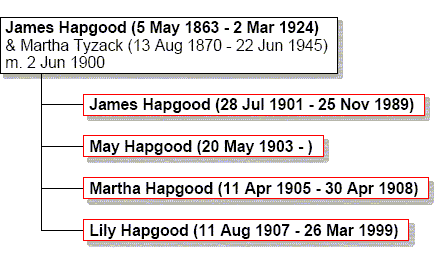 Images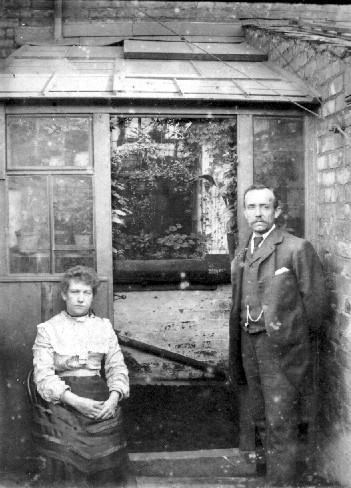 The image above shows James and Martha, possibly soon after their marriage as Martha looks relatively young. It seems to be taken in the same location as the image below, i.e. greenhouse attached to their house in Weaste.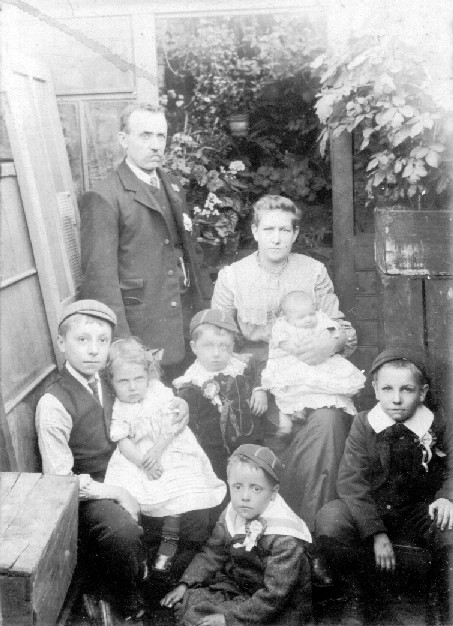 The image above was annotated on the back "Mr James Hapgoods Backyard & Family, When at Weaste". It shows James and Martha; the children are: Arthur (left), Harry (right), Bill (foreground), Jim (centre) and May (on Arthur's lap). The baby is probably Martha, which would date the photograph to about 1905.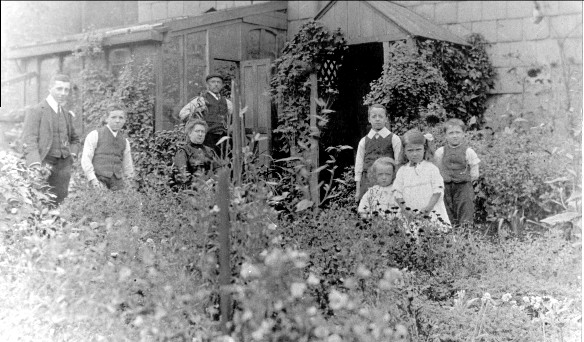 This is a later image as the children have grown considerably, especially the boys, and both Martha and James appear older. It is probably taken at Pike Fold Farm in Blackley. It shows left to right: Arthur, Harry, Martha, James, Bill, Lily, May and Jim. It probably dates from around 1909 or 1910.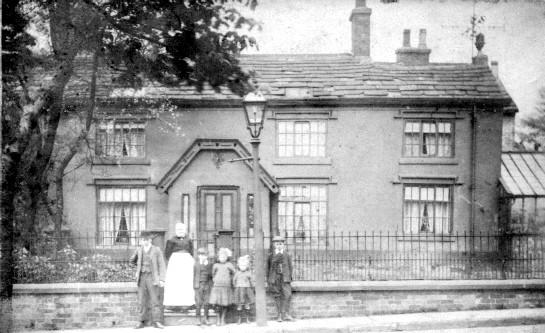 The image above was annotated on the back "105 Old Road, Blackley, C 1914? Mrs M. Tyzack (Grandma) & grandchildren, Harry, James, May, Lily & William Hapgood". Old Road was James' last home; he died here in 1924.
---
Last updated 10 June 2005